The Arts Program provides students with the opportunity to engage in creative thinking and artistic insight. It helps students develop their natural quest for knowledge and creates a connection between history and cultural awareness. The Arts Program teaches students communication, collaboration, critical thinking and creativity and has taken El Sol students to present their art exhibitions at the CABE and BOOM Conferences, the Pacific Symphony, High Hopes Events, NOVA High School Opening, Once Upon a Story Book Store, the Arts and Musical Festival, El Sol Art Walk and the El Sol Art Fair.
For more information about the Arts Programs, please contact Mrs. Harrison at (714) 543-0023 or rharrison@elsolacademy.org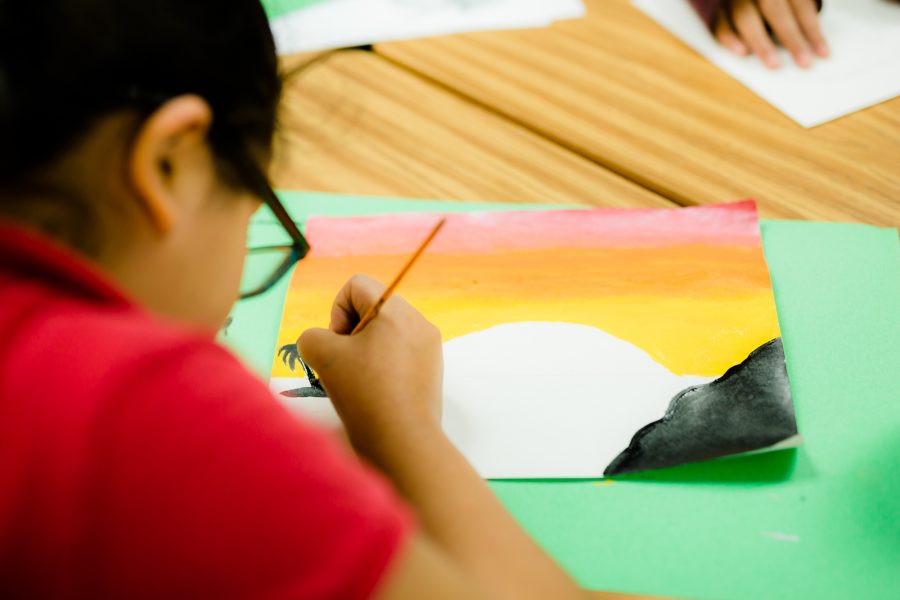 The Music program at El Sol Academy includes both vocal general and instrumental music for all students in Pre K through grade five. Students on the elementary campus receive music for 45 minutes once a week, while students in grades six through eight can take rock band as an elective. Middle school students receive music three times each week for 45 minutes.
During the music elective, the students gain experience, as well as ongoing instruction on the instrument of their choice. The students have the opportunity during band to take guitar (lead and rhythm), bass, keyboard, percussion, or vocals. The students also perform at several on and off campus events, including the Music and Arts Festival, the winter and spring performances, and the annual fundraising dinner. Our students have also performed at several high profile venues that include the main stage at The House of Blues in Anaheim, as well as the StubHub Center (formerly the Home Depot Center).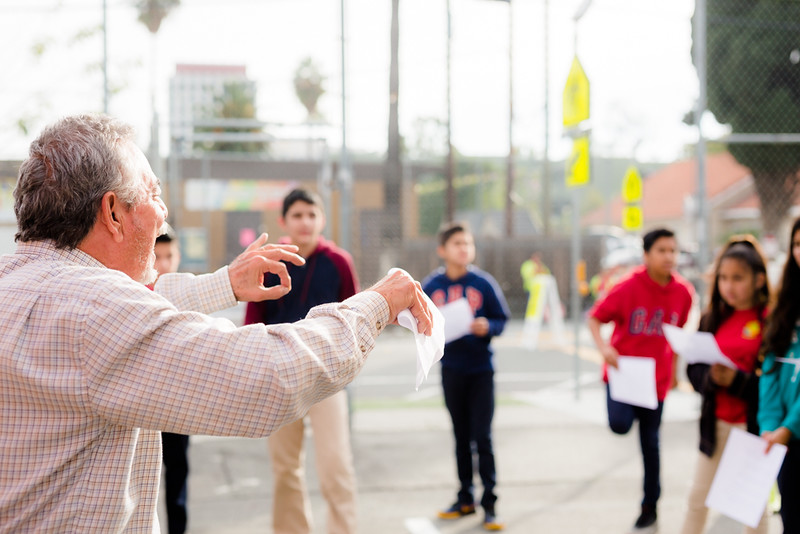 Students in Kindergarten, grade two, and grade four, learn musical concepts related to beat, rhythm, note-reading, pitch, and movement. The students in these grade levels gain experience in music through singing, playing recorder, as well as, classroom percussion instruments. All of the aforementioned grade levels also perform each year in a high-level theatrical musical production, which include musicals such as, Annie, The Lion King, A Year with Frog and Toad, Seussical the Musical, Grease, and Willy Wonka.