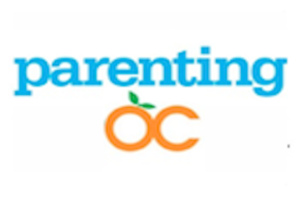 Read full article at parentingoc.com
Listen in on parents talking at any park, pool or playground and you will hear one topic discussed more than any other: education.
From choosing the best preschool to finding the right college, parents today are committed to providing the best education for their children. Historically, parents with school-age children in California had only two choices: They could send their children to local public schools or pay for them to attend private schools.
Legislation passed in 1992 gave parents in California a third choice: independently operated public schools known as charter schools. California leads the nation with 912 charter schools, twelve of which are in Orange County. At least one more is slated to open in the fall.
The charter school movement began in the late 1980s and early 1990s as groups of parents and educators grew frustrated with the lack of flexibility in what and how kids were being taught in public schools. With the support of President Obama and Secretary of Education Arne Duncan, the movement today is rapidly gaining momentum. In California last year alone, 115 new charters were opened throughout the state, increasing charter school enrollment by 20%. The number of charter schools will no doubt continue to grow as parents continue to push for school choice whether their children are in overcrowded inner-city schools or suburban neighborhood schools that are suffering from year-over-year budget cuts.
As public schools, charters cannot discriminate in enrolling students. Start-up charters (schools that are created where no school existed before) are open to any student in the state with no attendance boundaries. Parents from as far away as Riverside and San Diego counties drive their kids to Santa Ana and Aliso Viejo each day for school. Conversion charters, schools that were originally district public schools that converted to charters, must give priority to students living within the school's attendance boundaries but often have additional space for open enrollment students. When enrollment exceeds space at any charter school, there is a mandatory lottery, open to all students wanting to attend.
The Charter School Structure
Start-up charters begin when a petition is presented to a local school board that has been signed by parents of at least half of the students expected to enroll the first year or half the teachers who plan to work at the school. Because start-up charters grow out of parent interest and support, there is often a different feeling on the campus of a charter. Parents and educators are stakeholders in the school and, as such, feel a greater sense of investment in the school.
"When my daughter attended our neighborhood elementary school in Irvine, I felt like she was just a number," said Kathy Gomez, the mother of two children who attend El Sol Science and Arts Academy, a K-8 charter school in Santa Ana. "Here it is like a family. The teachers are so dedicated and take the time to communicate with parents." 
Most charter schools attempt to keep class sizes low, student contact time high and communication with parents frequent. What this produces, according to many charter school supporters, is a stronger sense of community and a commitment to the success of each child.
"Because the staff here give the kids so much individual attention," says Linda Hardman-Greene, the principal of Orange County Educational Arts Academy (OCEAA), a K-8 charter in Santa Ana, "they are tuned into the needs of each child." 

Charter school funding comes directly from the district and/or state but, unlike traditional public schools, charters are free to spend the money as they best see fit with few strings attached. If they want to buy more computers, hire instructional assistants or offer art and music classes, they are free to do so. These are all choices that are not available to most public schools.
"We choose how we spend our money," said Mary Henry, principal of Santiago Middle School in Orange. "The freedom to do this allows us to pay for what we think is most important." In the case of Santiago, this includes smaller classes, an additional assistant principal to help with discipline and an electives program with industrial arts, home economics and three foreign languages—courses that have been cut from most public schools.
Similarly, El Rancho Charter School, a conversion charter in Orange, has budgeted to preserve classes like musical theatre, guitar and Mandarin. 

At a time when many public school districts have laid off teachers and increased class sizes, the flexible budgeting practiced by charter schools like El Sol and Journey School, a K-8 Waldorf-inspired charter school in Aliso Viejo, has prevented teacher lay-offs and, in some cases, allowed schools to hire new teachers and add programs. In addition to state and federal funds, most charters find gifts, grants, partnerships and community funding to provide resources for their campuses. Parent volunteer hours, required by most charter schools, are another way that charters keep costs down in some areas so that they can spend their money in others.
Redefined approaches to learning
At the core of charter school movement is the belief that the one size fits all curriculum that has been offered at public schools for decades may not, in fact, fit most students. 
"The needs of a specific community often drive the type of charter school they create," says Vicky Waters at the California Association of Public Schools who has observed this trend from the beginning of the charter school movement in California.
Three charter schools in Santa Ana have opened in the last nine years to meet the needs of this traditionally underserved community where 75-90% of students qualify for free or reduced price lunch and a significant number of students are English-language learners. El Sol Science and Arts Academy and OCEAA adopted dual-language immersion programs based on educational research that demonstrates the effectiveness of this approach for teaching biliteracy, especially to students for whom English is not the language spoken at home. These two schools, as well as Edward B. Cole Academy in Santa Ana, maintain low class sizes and offer extensive after-school programs that give more academic help to needy students.
"Nearly 400 students at El Sol stay on campus until 6 p.m." Monique Daviss, El Sol's executive director told in describing the low or no-cost after-school program. For many it is an extension of their academic day—they are not there to be babysat. Kids who need additional help are required to meet with non-credentialed teachers to get them up to where they need to be. These kids don't see it as a punishment—they want to achieve."
The freedom to design curriculum and programs that best suit the needs of the students in a community has allowed for the creation of charters like the Waldorf-inspired Journey School. Shaheer Faltas, head of Journey explains that, "The Waldorf teaching method uses an integrated learning system which emphasizes rigor, relationships and relevance. Parents are seeing these qualities as something they want for their children." 

The Waldorf curriculum in place at Journey is one where the arts, music, dance and language are fully integrated into the curriculum rather than taught on the side. Fine motor skills are developed when children learn to knit—a lesson that also teaches counting.
Robin Davis, a mother of four who taught at a public elementary school in Capistrano Unified for seven years, was so impressed by the Waldorf program when she observed a class that she later accepted a job at Journey and enrolled her two younger children.
"We know so much about the stages of child development and brain development," says Davis, "but we disregard the stages of development in traditional education models. Waldorf makes so much more sense."
The Orange County High School of the Arts (OCHSA), a school for artistically gifted students that serves all of Orange County, is another charter that has a specific educational program, one that emphasizes the visual, literary and performing arts. 

Taking yet another approach, Orange County's newest charter school, Pacific Technology School, a 6-12 school in Santa Ana, uses technology in a comprehensive way in order to steer children toward careers in science and technology. 

Community Roots Charter Academy, slated to open next year in Capistrano Unified, will use project-based learning, a method that has proven successful at the High Tech High charter schools in San Diego. As parents look at public schooling options, they are now able to find a range of educational philosophies and programs to choose from at charter schools.
The start-up school struggle
The flexibility granted to charters in spending and curriculum make them attractive to parents, teachers and students. However, operating outside of an established district poses some real challenges, especially in the first few years. Schools must be built from the ground up, frequently without a conventional school campus.
"The first time my husband saw the El Sol campus," says Kathy Gomez, "he was horrified. Where was the grass? The playground?"
Several Orange County charters, like El Sol, operate largely out of portable classrooms. Others are operated out of buildings repurposed to house classrooms and school facilities. Beyond space issues, start-up charters have to figure out everything from a bell schedule to text books to insurance and everything in between. Charters also have a variety of stakeholders (parents, educators, community members) and it is critical that all groups remain committed to the vision laid out in the charter.
Not all charter schools are able to overcome the challenges of start-up schools and many fail to have their charters renewed. Some schools fail because they do not meet state accountability standards. Because they are public schools, charters are required to administer state-mandated tests and their results must meet the state's accountability standards. Most Orange County charter schools are scoring at or above schools with similar demographics. El Rancho Charter and Santiago Middle School are two of the highest performing middle schools in Orange Unified. Pacific Technology School in Santa Ana, in their first year of operation, scored 852, making it the second highest scoring middle school in Santa Ana, and OCEAA in Santa Ana boosted its scores by an impressive 92 points—one of the highest jumps in the entire state last year.
The charter school movement is young and still finding its footing. A recent Stanford University study showed that the number of highly successful charter schools is quite small while the majority of charter schools are performing about the same as their traditional public school equivalents and some are doing worse. Orange County's twelve schools are all fairly well-established at this point, and many of them are seeing greater numbers of families sign up for the lottery. Though the movement in Orange County has been small up to this point, these schools offer great examples of what the charter school movement is about: giving parents a choice and a voice in their children's public school education.