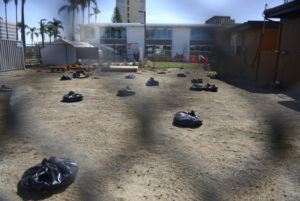 Read full article at Novoco.com
The honorable mention for the 2013 Small Business QLICI of the Year award goes to ExED and its CDE, L.A. Charter School New Markets, for helping Pacific Charter School Development LLC finance the El Sol Santa Ana Science and Arts Academy of Santa Ana, Phase One. Located in the low-income community of Santa Ana, Calif., El Sol offers a rich curriculum that promotes bi-literacy in English and Spanish to more than 830 students, ranging from preschool to eighth grade.
The development of the 19,000-square-foot facility, which includes a wellness center and green sustainable features, received qualified equity investments (QEIs) totaling almost $7.8 million capitalized by U.S. Bank and lenders NCB Capital Impact and Local Initiatives Support Corporation.
Congratulations to ExED and the El Sol Science and Arts Academy for their innovative approach in cultivating lifelong learners.