Read full report at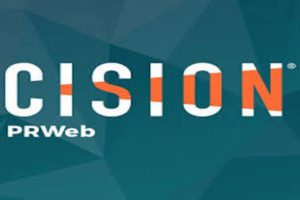 prweb.com
Seven Hart Vision Awards were presented at the 21st Annual California Charter Schools Conference, held March 3-6, 2014 at the San Jose Convention Center to a range of exceptional leaders in the charter school movement.
Hosted by the California Charter Schools Association (CCSA), the three-day annual conference drew nearly 3,000 members of the charter movement's best and brightest leaders to the largest state charter school conference in the country.
The 2014 Hart Vision Awards were presented to:
Charter School of the Year (North) – Five Keys Charter School, San Francisco
Charter School of the Year (South) – El Sol Santa Ana Science and Arts Academy, Santa Ana
Elected Official of the Year – Mónica García, Member, Board of Education, Los Angeles Unified School District
School Leader of the Year – Marco Petruzzi, CEO, Green Dot Public Schools
Supporter of the Year – The Michael & Susan Dell Foundation
Teacher of the Year – Brittany Barnes, Math and Science College Preparatory Academy, Los Angeles
Volunteer of the Year – Joanne Ahola, Golden Valley Charter School, Sacramento
The Hart Vision Awards were established in 1995 in honor of Gary K. Hart, retired California State Senator and former California Secretary of Education. While serving as state senator, Hart sponsored the legislation that established California charter schools. The goals of the Hart Vision Awards are to annually recognize and honor individuals who have demonstrated outstanding leadership and excellence in education.
This year's conference theme was "Achievement through Innovation." Cultivating innovation and sharing best practices are vital to a movement rich in diversity and committed to accountability.
Keynote addresses were presented by Reed Hastings, founder and CEO of Netflix, Jed Wallace, CCSA president and CEO, and Lisa Leslie, four-time Olympic Gold Medalist, former WNBA player, co-owner of the LA Sparks, author, and charter school advocate.
In addition to 160+ workshops, 250+ exhibitors, a Parent Summit, and many special programming events, there were celebrations designed to recognize excellence, refuel passion and reignite imagination. The conference offered resources, guidance, and advocacy support to a charter school movement that has grown to 1,130 schools serving 519,000 students. The conference also included tours of several local San Jose charter schools. Learn more about the event.