El Sol Foundation
El Sol Foundation is an organization formed by a group of outstanding and dedicated leaders in Orange County. The Foundation's purpose is to help El Sol Academy reach out to the OC community and beyond for needed resources to sustain and build upon its academic successes. The Foundation is formed by respected business, academic, and community leaders in Orange County. The Foundation board members include:
Jim Loss, President
Attorney
Morgan, Lewis, & Bockius
Teddie Ray, Vice President
Community Leader
Angie Navarro Sigala
Attorney
Law Offices of John R. Alcorn
Sasha Talebi, Treasurer
Managing Partner
Sequence Venture Group
Monique Daviss
Executive Director
El Sol Science & Arts Academy
Edgar Dormitorio
Administrator
UC Irvine
Howard Woo
Senior Financial Advisor
Merrill Lynch
Karina Hamilton
UC Irvine
XIV Dalai Lama Scholarship Program
Marshall Kaplan
Advisor
Merage Foundations
Jim Perez
Administrator
Orange County Department of Education
Kylie Schuyler
Founder & Executive Director
Global G.L.O.W.
The Capital Campaign
Through a competitive and selective process, El Sol Academy has been allocated $25 million from the state to build two school buildings and a multipurpose building. The funds will permit El Sol Academy to replace older modular classrooms with modern buildings to facilitate students' learning. Half of the state support will come in the form of a grant and the other half as a loan. To access state support and meet development objectives, the El Sol Foundation successfully raised over $3 million to help the academy meet its goal. El Sol Academy hopes to receive state funds in June and will start construction in July of this year. The new classrooms will provide children with a contemporary and transformational learning environment.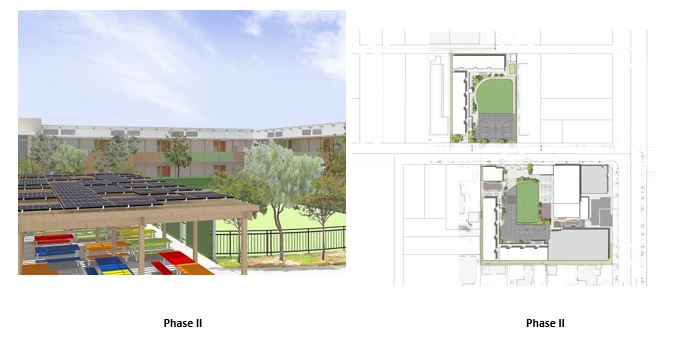 The Annual Spring Celebration
The Annual Spring Celebration is a gala hosted by the El Sol Foundation to raise funds in support of El Sol Academy. It celebrates the successes of El Sol as a highly recognized school and a national model of academic excellence. The primarily goal of the Spring Celebration — and one of El Sol Foundation's Educational Priorities —  is to fully fund El Sol Academy's Preschool Programs for the following school year, making it cost-free or at a reduced cost to families. It also benefits enrichment programs for students in grades K-8 and provides El Sol Academy with a Garden Sanctuary, instruments for the school's music program, educational field trips, and books for classroom libraries campus-wide. The Spring Celebration has a tremendous guest list that includes local dignitaries from Santa Ana Unified School District, Santa Ana City Council, UC Irvine, Santa Ana College, and OC Department of Education, as well as community leaders from throughout Orange County. The Celebration also brings El Sol patrons, supporters, teachers and parents to celebrate together as part of the El Sol family.

To find more about the El Sol Foundation or contribute to El Sol