Mercado El Sol is a mini-market restocked each day with meat, dairy, fresh produce, canned goods, toiletries, paper goods, and more. This new market is open to the community and is completely free! Appointments are needed to shop, and there is a 5 minute shopping limit. Families may visit the market at most once a week. Bring your own reusable bag!
Questions? Need to register or make an appointment? Email mercado@elsolacademy.org or during the Mercado hours.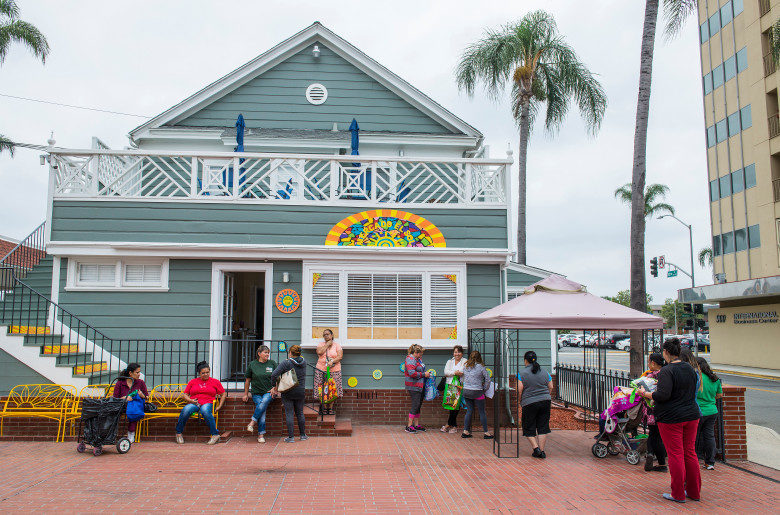 El Sol Academy has a unique collaboration with the non-profit Save Our Selves (SOS) and the UC Irvine Program in Nursing Science, to provide a wide range of free on-site healthcare services, health education, and social services to the students and families of the El Sol Community. Opened in the Fall of 2010, the SOS Wellness Center remains a valuable asset to the community.
To find out more information about the El Sol SOS Wellness Center, please visit the SOS Wellness Center website.
Address
331 W. Halesworth
Santa Ana, CA 92701
Main Number
949.270.2160
Hours of Operation
Monday: 8:00am – 5:00pm
Wednesday: 1:00pm – 5:00pm
Thursday: 8:00am – 4:00pm
Friday: 8:00am – 4:00pm (eligibility screening)
Call to schedule an appointment.
Services include medical assessments, lab work, and medical referrals.
Legal Services: This occurs the first Wednesday of each month at 6:30pm, in room 21
Insurance eligibility and applying for Medi-cal, food stamps, cash aid, and Covered CA: This occurs Monday and Friday at 8-5pm and Wednesday 1-5pm, in the clinic office at 331 W Halesworth
All students and any family member or community member are eligible.